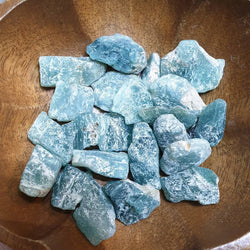 5D Healing Crystals
Grandidierite
Grandidierite is a blue-green to transparent mineral and has been described as "one of the rarest gems on this planet"
Grandidierite strongly resonates within the higher heart chakra.
It is a fairly uncommon stone that may encourage you to live life from a heart based perspective.
The vibration of these green stones is known to assist you with decision making.
Their energy may also help the growth of family unity and may aid work related teamwork and collaboration.
They are beneficial healing crystals for you to use to reduce stress and anxiety.
They have excellent metaphysical properties that may also stimulate the throat chakra.
This energy may encourage improved communication ability at home with the family, at work and in social situations.
It inspires selfless service, mind/body/soul healing, altruism and awareness in action at the highest level. I truly feel that Grandidierite is a Master Healing crystal, specifically for the areas from the Heart Chakra and up through the Crown.