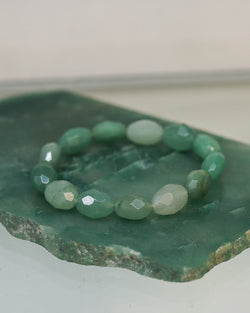 5D Healing Crystals
Green Aventurine Multifaceted, Freeform
Buy 1, Get 1!
Christmas SALE!
G R E E N A V E N T U R I N E
Multifaceted, Freeform
10mm to 14mm beads
Php888.00
Green aventurine is thought to be the luckiest of all the crystals. Full of winning energy, it is a powerful stone for manifesting prosperity, wealth and abundance. It not only brings good fortune, but also provides opportunities to help you to create your own luck.
An excellent stone for success in new ventures, aventurine encourages creativity and perseverance while reinforcing leadership qualities and decisiveness.