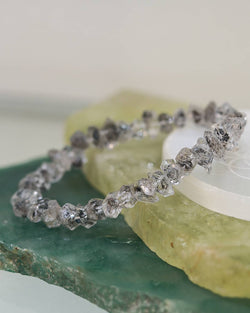 5D Healing Crystals
Tibetan Black Quartz
T I B E T A N B L A C K Q U A R T Z
8mm to 10mm
Tibetan Black Quartz is a powerful crystal that reflects the beauty and the magnificent diversification of planet Earth.
This potent stone radiates the energies of protection, strength, stability, and divine balance.
Tibetan Black Quartz is a strong energetic crystal that emits the frequencies of protection, energy cleansing, and aura purification. This crystal generates a very high vibration that works on protecting its wearer from toxic and low energy frequencies.